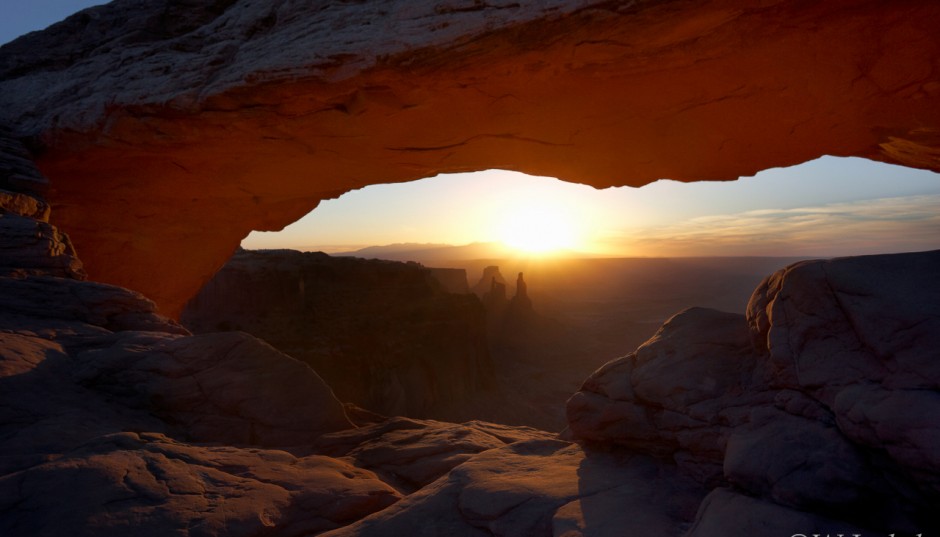 7/12/2009: Some Highlights of the American Southwest // Click here to open (or close) the description
Antelope Canyon, located near Page (AZ), is like nowhere else in North America: Wind and water have eroded the Navajo Sandstone into remarkable forms of complex walls and twisted towers which ascend from a crack in the Colorado Plateau producing narrow defiles, often only a few feet wide.The play of reflected and overhead light across the sculped sandstone walls of the winding passageways inspire an exceptionally abstract photography. It was my long-time wish to visit this unique place and my main motivation of joining the one week photo excursion to the Slot Canyons and Monument Valley, scheduled in March 2008. The spectacular rock formations of Monument Valley probably are the most familiar and recognizable scenery of the Southwest – renowned from its use in John Ford's Stagecoach, starring John Wayne, and from numerous advertisings. For the first time, I had visited this place in the summer of 1993 on my roundtrip through Arizona and Utah and I was looking forward of seeing this symphony in stone again. We photographed at sunrise and sunset on this memorable photosafari, – not only in this Tribal park and the Slot Canyons but also went to other photogenic locations around Page.
After these shootings I had the chance of a short revisit of Bryce Canyon (UT) with its famous spires, called "hoodoos" which are formed when ice and rainwater wear away the weak limestone. The park elevation tops out at 9115 feet (about 2780 meters). That is why there was still some snow at this time of the year, turning the amphitheaters with their red glowing towers into a scenery beyond imagination at sunrise. Next stop was at Arches NP which contains the world's largest concentration of natural stone arches surrounded by other oddly eroded forms. After a short visit of Canyonlands NP I went back to Las Vegas, passing the massive sandstone towers of the Zion NP and Capitol Reef NP with its great geological diversity of sedimentary layers.
The photographs were taken with Canon 1Ds Mark III and 1Ds Mark II cameras, just a few with the 1D Mark III. I mostly used the 24-105mm/f4.0 IS and 70-200mm/f 2.8 lenses. The visions of the unique natural phenomena of the Southwest and the chance to capture some of them stand out in my memory.