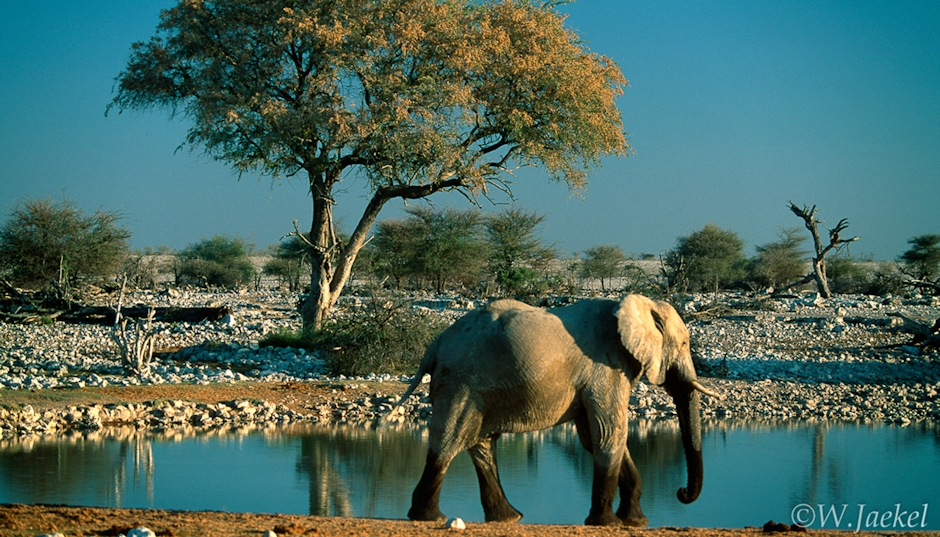 8/17/2005: Scenery and Wildlife of Namibia // Click here to open (or close) the description
In 1998 I visited the impressive country of Namibia. The roundtrip took me from Windhoek to the Fish River Canyon, then back north to the overwhelming dunes of Sossusvlei. On a sightseeing flight from Swakopmund over the desert we passed the notorious Skeleton coast where many ships sank in the storm and fog. The wrecks gradually are covered by the dunes of the Namib now. Of course the visit of the famous Etosha NP with its exuberant wildlife was a highlight of the trip as well as the fly-in to the Kunene river where the native people of Ovahimba live. In the meantime their culture and the unique nature of the Kaokaoveld is threatened by a huge dam project. In 1998 digital photography was not yet available for the majority of photographers. I used Fujichrome Velvia 50 film and also Kodakchrome 64 because of its neutral colors and longevity. The slides were digitalized by using the Nikon Super Coolscan 4000 scanner and Silverfast software.
The wildlife shots at that time were taken with a 4.0/300mm IS lens and 1.4x converter using Canon 1V/1N cameras.